UP nurses adn midwives Council :
Website : https://www.upnursescouncil.org/
Address of the Council:
Address:
U.P. Nurses & Midwives Council
5, Sarvpalli
Mall Avenue Road,
Lucknow – 226001 (U.P.)
India
Phone+91-9151024462
E-Mail Id: [email protected]
Working: Monday – Friday (9.30 AM – 6.00 PM)
FOREIN VERIFICTAION:
Application form model: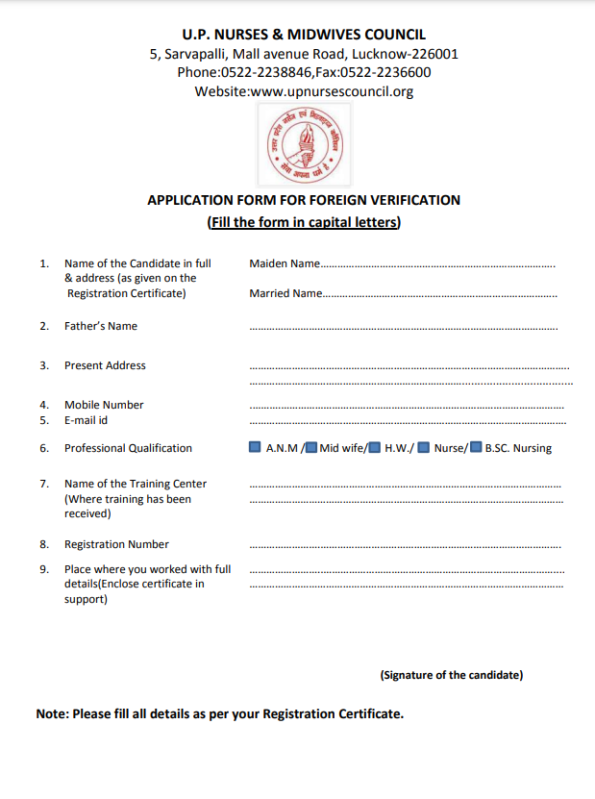 Documents Required for foreign verification:
Working experience
Aadhar card
Passport
Foreign verifictaion form
Registration certificate
Job offer letter
Pan card
Application of international verifictaion
Email id and mobile number
Present address
Diploma/degree certificate with transcript.
Address of the authority to send courier
Fees around -6000 INR/-
Good standing Certificate Application Form: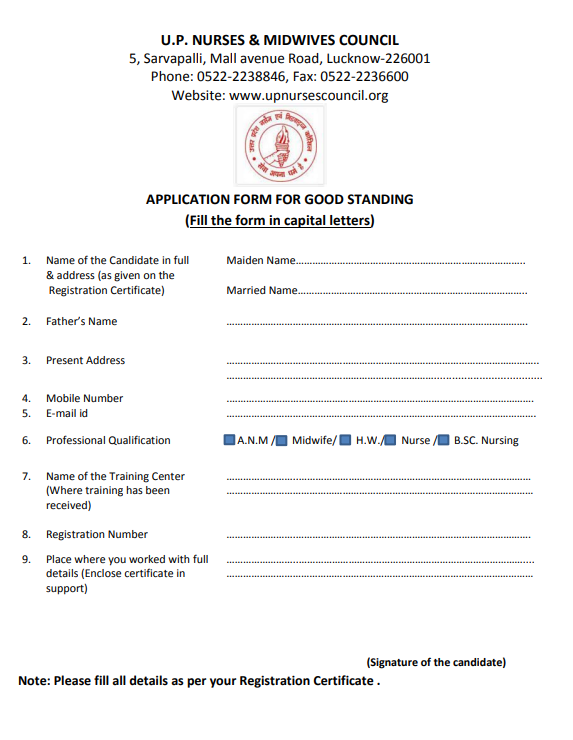 Documents Required for good standing certificate:
Working experience
Aadhar Card
Passport
Registration Certificate
Filled good standing form
Job offer letter
Pan card
One application of address where good standing sent
college transcript
Degree/diploma certificate
Email id and phoen number
PResent Address
Fees: 6000 INR
If you need assistance for good standing and foreign verifictaion assistance , kindly contact me through whatsapp.