Are you an audiologist dreaming of practicing your profession in the United Arab Emirates (UAE)? The Ministry of Health and Prevention (MOH) in the UAE has streamlined the license process for healthcare professionals like you. In this guide, we'll walk you through the steps to obtain your MOH license as an audiologist.
Step 1: Create Your MOH Account
Visit the MOH website: MOH UAE.
Sign up for an account, providing your personal information.
Attach a passport-sized photo, a copy of your passport, and any other requested documents.
Pay the initial registration fee using a credit card or another payment method.
Submit your application for auditor approval.
Step 2: Data Flow Verification
After completing Step 1, you'll receive an email notification containing a link to the data flow and payment session.
MOH will assign a Data Flow payment ID and determine the documents required for verification. If you have a previous data flow report, submit it initially; otherwise, they'll guide you on the necessary payments.
After successfully paying the data flow fee, wait for your data flow report.
You can check your application's status using your data flow case number and passport details.
Understanding Data Flow:
Data flow, or Primary Source Verification (PSV), involves verifying your documents directly from their sources. This process is essential for your education, internship, license, and experience.
Documents Required for Data Flow Verification: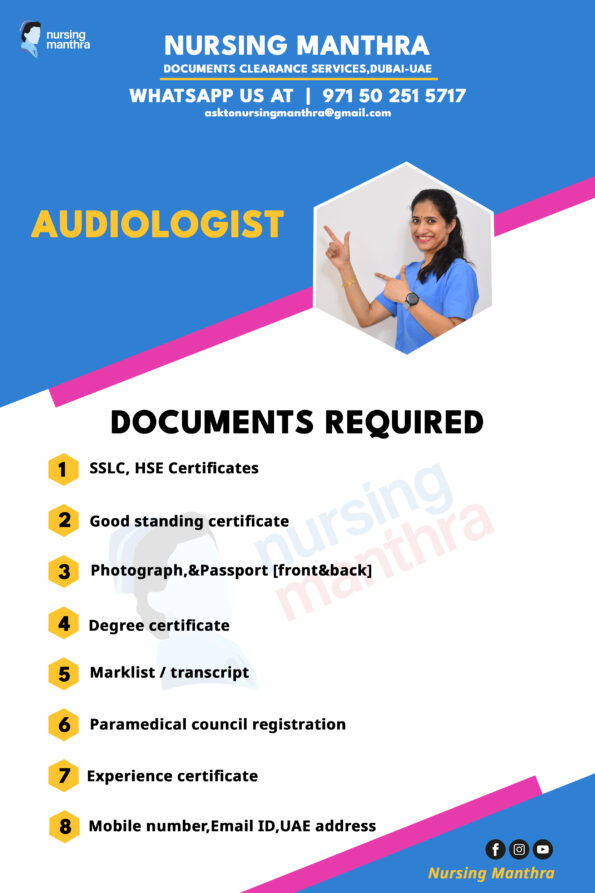 Degree or diploma certificate, including internship details if applicable.
Mark list or transcript (if you don't have a university mark list, you can submit a college transcript sealed and signed by the principal, providing subject details, marks, and internship information).
License from the licensing council (submit both the initial and renewed copies of your home country license; renew your license if it has expired).
Experience certificate(s) with a minimum of 2 years of experience, with no more than a 2-year gap. It's preferable to have 2 years of continuous experience with one employer. Ensure these certificates are genuine and preferably obtained from HR or the Medical Director if your institution lacks an HR department.
A good standing certificate from the last employed licensing council (related to your home country license).
Step 3: Exam and Application
Once your data flow report is ready and approved by the auditor, you can search for available examination dates on the MOH website.
Book your examination through the ProMetric website and make the payment (Payment ID will be provided).
Congratulations, you've completed your data flow and passed the exam! Now, after passing the exam, you'll need to submit an application and pay the certificate fee once it's approved by the licensing officer. You can download your evaluation letter from the same MOH site.
You've successfully navigated the MOH registration process for audiologists. If you need any assistance with the MOH licensing process or have questions, don't hesitate to reach out via WhatsApp
With your MOH license in hand, you're well on your way to pursuing your audiology career in the UAE!