The UAE is a federation of seven Emirates with a strong focus on providing world-class comprehensive healthcare for citizens and residents. The healthcare sector comprises both Government and Private sectors, offering excellent working environments, attractive remuneration, and security for professionals. To work as a healthcare practitioner, obtaining an MOH license is essential, and this blog outlines the steps and requirements to acquire the license for Sharjah, Ajman, Umm Al-Quwain, Fujairah, and Ras Al Khaimah. With an MOH evaluation, healthcare professionals can contribute to the thriving healthcare workforce and provide top-notch services in the UAE.
Professionals eligible to apply for MOH UAE License
Paramedical Professions
Medical Technicians & Alternative Medicine Technicians-TCAM
Physicians
Dentists
Pharmacists
Practitioners of the profession of nursing and midwifery
General Terms and Conditions for all HCP
No practicing interruption of the profession for more than two years.
The certificate must be accredited in UAE.
Pass the prescribed tests, if required.
All documents submitted to "Data Flow" Company must have a positive report result.
Certificates accepted in Arabic or English only; if in other languages, legally translated and duly certified with two original certificates uploaded with the translated copy.
Transfer from Abu Dhabi Department of Health or Dubai Health Authority requires a valid license, not exceeding six months from last renewal or cancellation; if more than six months, prescribed tests are required.
Experience is calculated from the date of issuance of the license.
Pass the prescribed exams for each category.
Documents Required for License Process
Academic qualification -Degree/Diploma/Masters/PHD -Convocation certificate and whole year mark list or Transcript from college.
Duration of work experience corresponding to the field of specialization.
A professional license corresponding to the period of work experience -Initial copy and renewed if applicable.
Certificate of good professional conduct-Good standing certificate valid for 6 months from issue date from last employment place licensing council.
A valid passport.
Passport and family book for citizens.
The applicant's birth certificate and the mother's family book for children of female citizens.
Residency certificate for specialists.
Surgeons' Log book for Specialists.
Basic Life Support certificate for some professionals
Application process
1. Login to the MOHAP website or smart application to apply for e-services, create an account, get username and password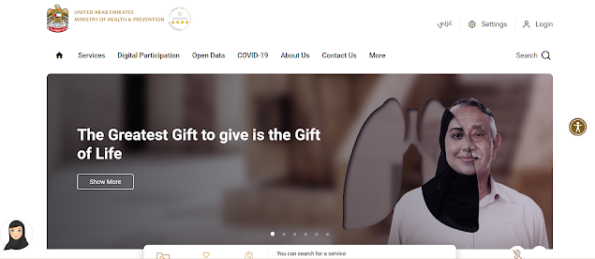 2. Fill out the required data and information, submit an evaluation request, and pay service fees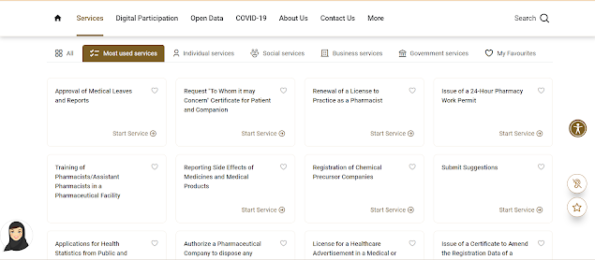 3. You will be provided with a link to pay the certificate verification fees (Dataflow)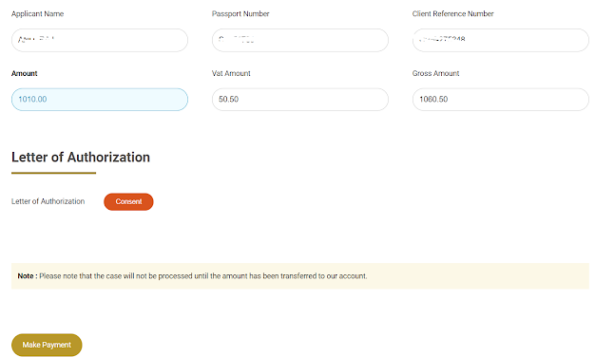 4.  And as soon as the data flow fees are paid, the application procedures will be completed (either by transferring to the scheduled test or tests, or exemption from tests according to the terms and requirements of the exemption).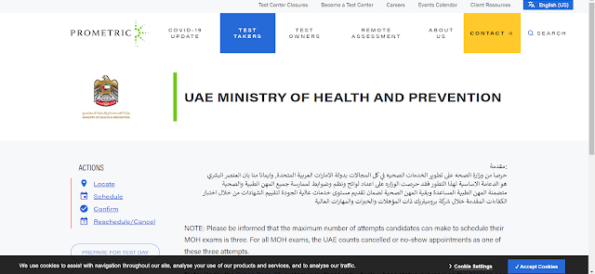 5. Issuance of an assessment certificate in case of passing the prescribed tests (or exempting from the tests) . In case of failure, the test will be repeated (the number of test attempts is 3 attempts for each category of tests) 
6. Obtaining MOH Evaluation letter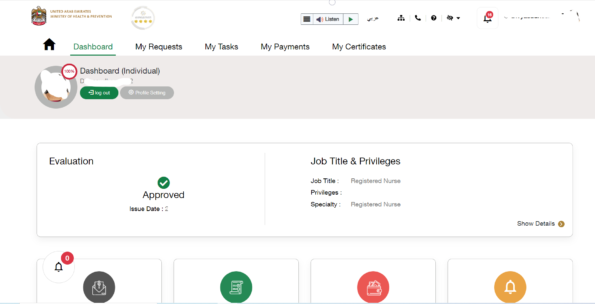 7. Find an employer .Once you are selected in a facility , the employer will activate the electronic moh license. That license is renewing every year. Once you change the facility the moh license should be cancel from first facility and register under new facility. These process are doing by your employer.