It was a big headache before for doing registration process after completing your studies. When I completed my Bachelor degree, from my college we all book ticket from mangalore to Bangalore and after that reaching to Jayanagar early in the morning. There was a long que for applicants with different purpose. Finally at 10 Am , we reached at the counter and submitted documents for provisional degree certificate. Then after waiting there for 3 hours , we recieved Provisional degree certificate. With that went to Karnataka nursing council. It was a hectic schedule to complete all process within 1 day. Now that headache is completed. You can get your PDC online by applying through RGUHS site. This blog for all nursing, medical and paramedical candidates.
Here are the steps:
open RGUHS website-http://www.rguhs.ac.in/
2.  Click open : ONLINE APPLICATION FOR PDC –http://rguhs.karnataka.gov.in/rguhs_pdc/
3.    You can submit your Registration Number and Date of Birth
4.    If already registered they will send OTP to your phone, submit it and download PDC in PDF format.
5. If not registered, submit Registration Number. Your basic personal details page will open.(Click here)   Fill up Date of Birth,  Email ID, Mobile Number.  You will get OTP on registered Mobile.  Submit OTP.  You will get confirmation page indicating your Registration done successfully. Some countries loading this pages seems to be error message. Try with different browser. In India , the site is perfectly alright.
6.  Click to Log In page.  Submit Registration Number, Date of Birth and submit your personal details page will open.  Check the details and download your PDC from the  link provided at  the bottom of your registration page in PDF format.  Close the page.
7.  Go to the downloaded copy of PDC and right click on the  " ? " Question mark where the  digital signature to be validated. Follow instructions to validate the Certificate digitally.
8.  Take color print out and use it for all purpose including KSNC Registration.
9. This PDC certificate is valid for 6 months from the date of issue.
10.  Apply for Convocation Certificate (Degree) online, it will be despatched to your address within 2 months by University. Make sure giving exact address with valid phone number.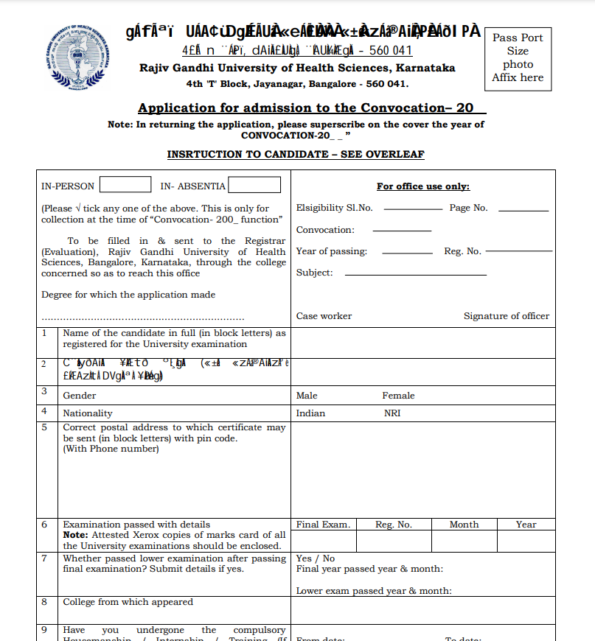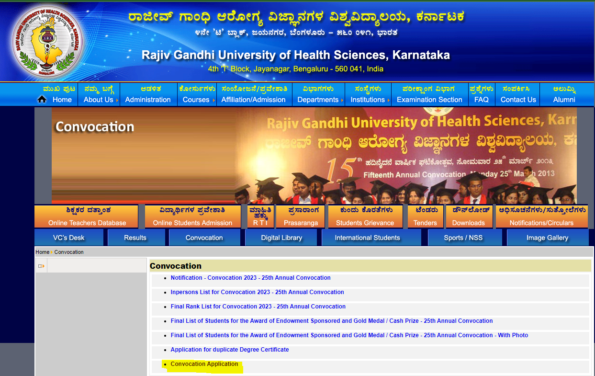 I hope you understood clearly about this process. Thank you.