Dental Laboratory Aid Exam details under MOH UAE:
Do moh regsitration with required documents and make payment.
Documents Required for the process: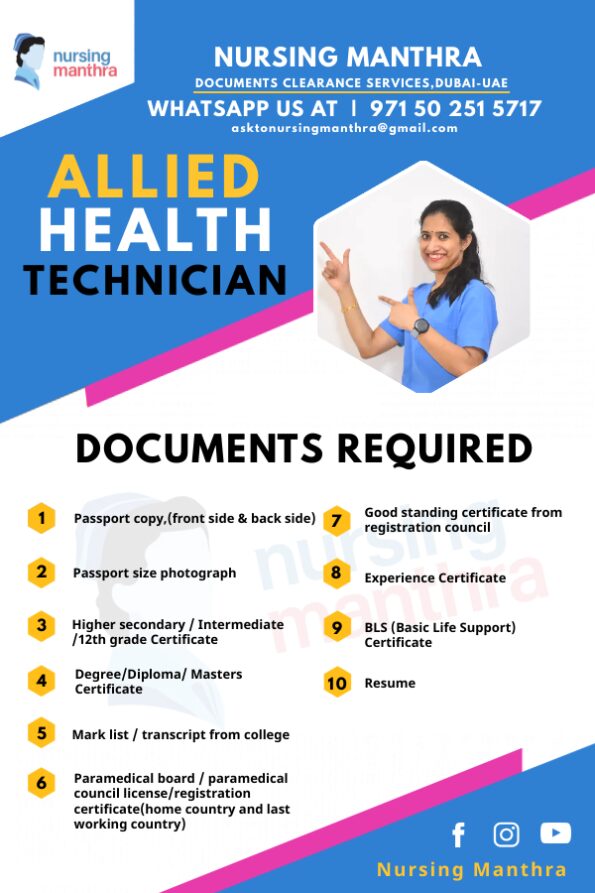 MOH will provide you data flow payment link.
After making dtaa flow payment , your application will approve for exam.
After getting approval from MOH UAE for oral exam, you have to schedule your oral exam date ,which shows in the site.
Oral Exam Question:
Questions depends on teh examiner. Normally asking about procedures Dental ceramics,denture setting procedure realted questions liekmeasurements. Thos ewho are workingin a dental labteh questions will be easy. CAT cam related new advanced technologies not askingasper canddidates review.
After your oral exma with in 2-5 days result will come. If you pass oral exam then you have to attend Practical exam/written exam.
Practical exam:
Youhave to perform practicals -centres may be in fujerah and all.
seven unitsceramic build up process, after that acrylic seeting
denture demo type cast, RPD type settingliek that and all usually gets for practicals.
dental clips you ahv to bend it with proper measurements
If you aredoing perfectly then they will say you can leave now.
Result will be published in site with in 10-12 days
After that you will get evaluated and recieve your eligibility letter
With this eligibility letter you cna search for job. Once you find out a job, the employer will activate license under their facility.
I hope this blog will be useful for dental laboratory aids who wish to proceed with process.
I would like to get suggestions from readers those who already completed the exam process for dental laboratory aid in MOH or other authorities to shareyour experience through comments.
If you need any assistance for moh exam booking and data flwo service you can contact us through whatsapp number.